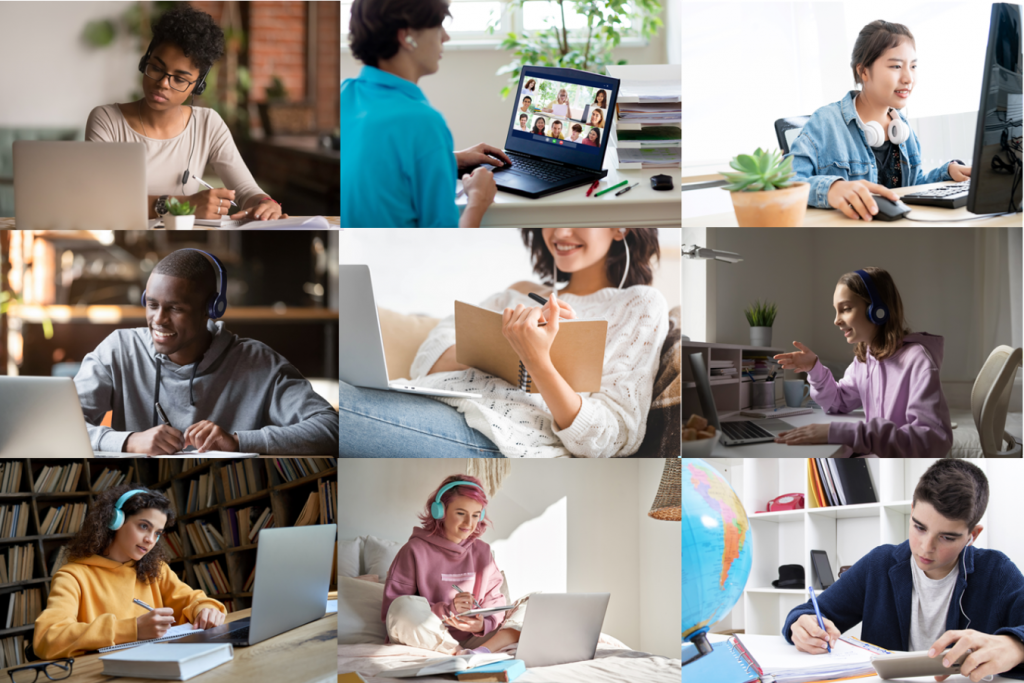 English Elephant provides a range of online classes to support home educated children in their learning of English skills and progress towards gaining iGCSE qualifications in English.
All I can say is, 'Wow!', Kim really interacts with the kids, and the work my son is now producing shows how much he enjoys the lessons.

Laura (parent of KS3 child)
Ideal for children who are home educated or families who have chosen to home educate.
Small groups allow children to learn from each other's ideas and build confidence in their own.
In the online classroom, children particpate in learning in a way that feels most comfortable for them. They can share their ideas publicly to the group or privately with Kim, the English Elephant English tutor. They can use webcam, or just listen in. It is completely their choice.
Children learn from Kim, a qualified teacher and examiner – but in the comfort of their own home, making learning relaxed, friendly and flexible.
Lessons are recorded and can be watched at a later date, allowing children to revisit teaching or catch up on missed lessons.
Homework tasks are offered weekly; these are optional and families have a choice which they will complete.
Optional end of term assessments can be completed. Kim, the English Elephant English tutor, will talk through the strengths and weaknesses of your child's work and how to help them progress further within English.
Term Calendar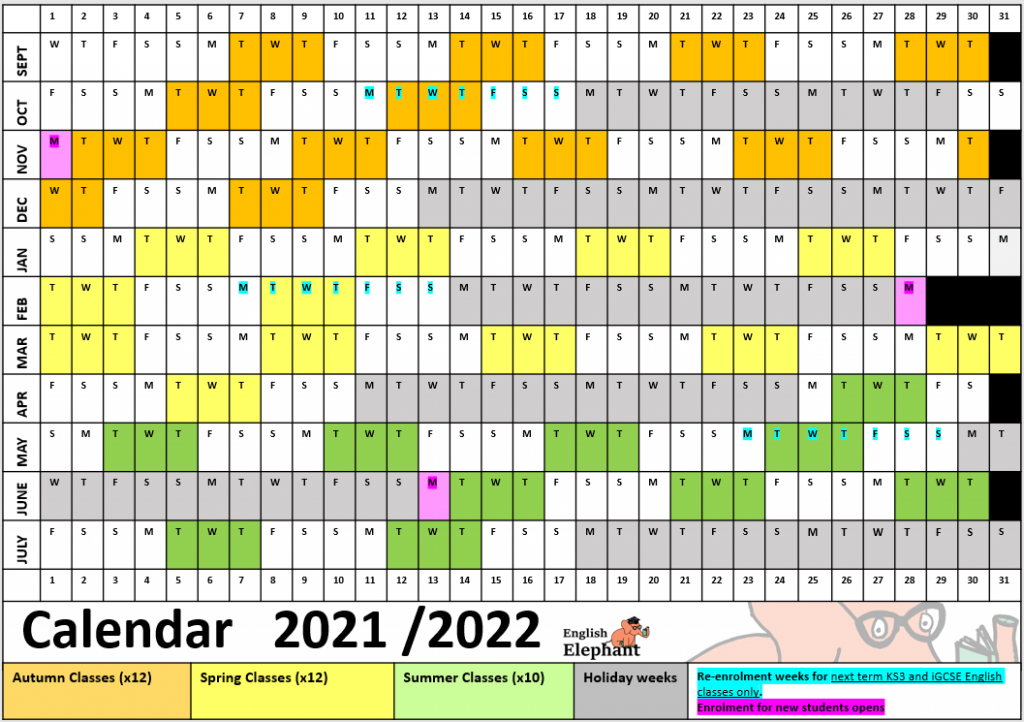 Class Times